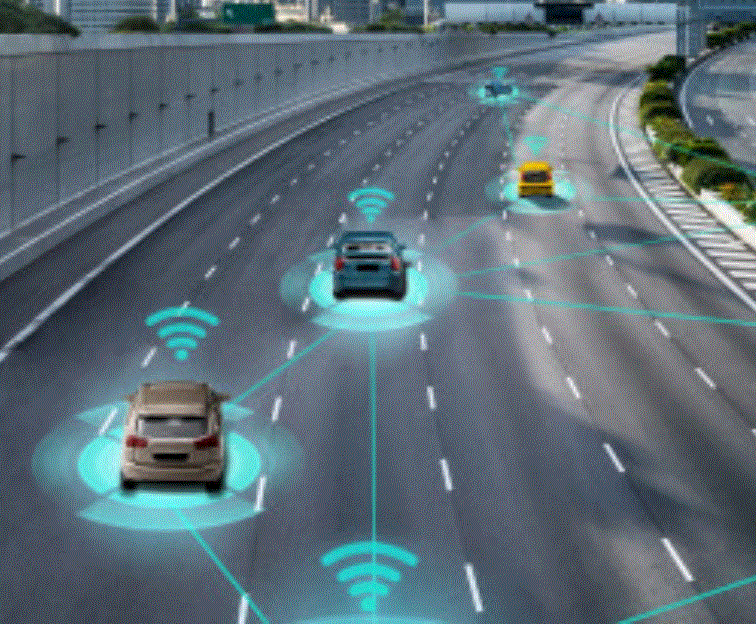 Right before our eyes, we have seen technology advance in the last few years with pretty much more to come. It looks like there is always a trend for each year but new technology is not developed overnight. The self-driving cars that are soon to be mainstream in Japan have been developed over many years before they now start to become a reality. It might seem too premature to start making predictions on when the technological advancements mentioned in this article will be a thing of the past but one this is sure, they will help us live healthier, be wealthier and increase life expectancy.
Daily, our lives as humans become more and more digital, and technology have proven to be the driving force behind this. Every sector and nation of the world depends on technology for innovation politically, socially, and economically. Also, since our world has become more unpredictable, technological advancement apparently will be able to help us to get through subsequent challenges planet earth might pose and make our world a more convenient place to live in.
Let's take a look at expected technological trends that will impact human living;
Artificial Intelligence in Manufacturing Process
Artificial Intelligence (AI) is not a new part of our world. It has become a part of our daily human lives for a while now. However, what's new is that it would become a major pillar in the world's manufacturing sector in 2021. Start-ups and multinationals across the world are keen on improving their manufacturing process, customer interaction, and experience which would revolutionize business operations globally in the coming years. Hence, a reason why it would have a huge break out in manufacturing.
Artificial Intelligence was spearheaded by Siri, Google Assistant, and Alexa. Currently, startups in the US like Osari, Kindred, and Vicarious are reportedly already involving AI in their manufacturing process and it is expected to become more widespread globally.
Automation, Drones, Robotics.
Automation, drones, and robotics are also some of the many technological trends to look out for in 2021. Tech experts report an already growing fast rate in the fields of artificial intelligence, automobiles, data, robotics, and cloud computing. The adoption of automation is set to saturate the midst of software enterprises in the transportation, banking, and manufacturing sector at a very high scale. The volume of people using public transport is predicted to increase even much more as well as transport service providers. Therefore, the need for the technological initiative on self-driving vehicles will be at an increased pace if human labor is to be reduced.
In the last few years, we have also experienced wide adoption of robotics in the care and assisted job sector, especially in 2020, when caregivers could not be physically available to the elderly due to a limited number of healthcare and caregivers available. In 2021, robotics is expected to be in high demand in care homes. This is not to replace human interaction and the caregivers, but to ensure new channels of communication, 24/7 in-house help that cannot be provided by home nurses, and simple companionship to the aged.
Drones as well will be popular at hospitals, football pitches, organizations, and even public areas. Health practitioners warn that there is still a very high risk of the viral transition of the coronavirus because of human contact in 2021 hence robotics is a viable solution.
Aerospace Technologies
There will also be massive development in aerospace technology in 2021. Notable aerospace companies like Tesla, Blue Origin, SpaceX, and LinkSpace have been seen to be in collaboration with the government to make outstanding technological developments in space and it looks like we are yet in for more.
More aerospace development this year is expected to create the benefit of allowing intercontinental trips to be shortened to about 30-40 minutes via space. Founder and CEO of SpaceX Elon Musk in an announcement made in February 2021 promised the general public trips from New York to London with 30 minutes travel time would be available to commercial travelers before the end of the year.
5G enhanced Data Network.
Going down memory lane, we see the benefits that came with the last two successive mobile connectivity. The 3G advance in mobile connectivity allowed web browsing and data-controlled services possible on mobile devices. The 4G preceded the advancement of live and offline streaming of videos and music on available platforms with increased bandwidths.
The 5G network indicates that we are ready for a whole new level of enhanced connectivity in 2021. Technology experts have revealed that the 5G network can make all the other earlier noted technological expectations to be available anywhere and at any time. Propositions like cloud gaming on Google Stadia will become possible with bigger and better augmented and virtual reality.
Cable and fiber-based networks are also likely to become redundant because they require tethering to fixed locations. In short, we expect a high-speed and no location-bound network provision.
Conclusion
With the above, we do not need a soothsayer to prove to us all we are to brace up for more technological advancement in almost all areas of our lives if not all. After all, innovations are for the greater good.
Topics covered in this article